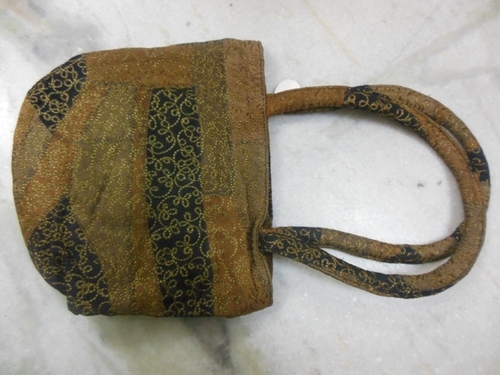 Suede leather with ari embroidery work of kashmir
Product Code : 91222
Product Description
It is 100% pure sheep suede leather.
handmade handstitched and hand hook ari embroidery work of kashmir.
well stitched and highly skillful stitched with keep in eye of its stroughtness ,so that you can use it regularly and continuously for long and long.

This item is called 100% suede leather bags / 100% pure leather bags/ 100% sheep leather bags/ leather bags of kashmir/.
Or Suede leather embrodiery of kashmir.
It is very highly and nicely stitched bags the typical craftsmans of kashmir.
We have all sizes from pick pocket ,passport bags, shoulder bags, pick pack,carry bags and fancy bags etc.
It is pure suede sheep leather with hand made ari embroidery of kashmir.
We do it on order basis and we have ready stock always availble in different colours with sizes.
It is classic and typcial suede leather bags with ari embroidery of kashmir