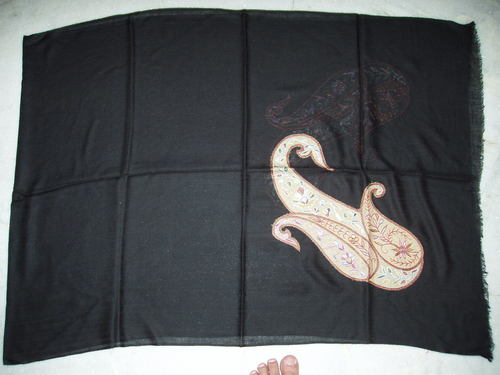 Shabanoo patch work pashmina
Product Code : 1211
Product Description
It is 100% shabanoo pashmina plain then made a patch work with thinnest thread of ari hook work in a seperated pashmina and cut a patch of pashmina and inlaid in shabanoo .
It is very high quality work with thinnest thread with rich combinations of colours floresency combinations.
size is 70 x 200cms
Shabanoo is 2nd generation of pashmina looks and feels same as pashmina.
Price is 300 times lesser then pure pashmina