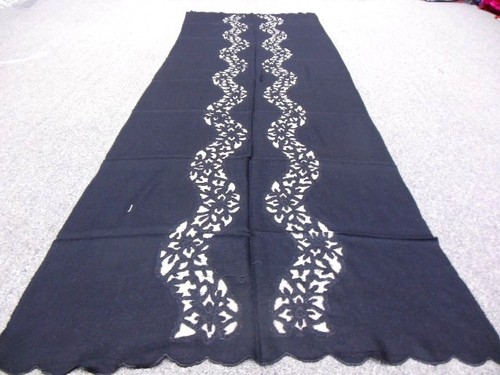 Pure Pashmina Paper Mache Jaal Embroidery Shawls
Product Code : IWLCS3
Product Description
100% Cashmere Wool Cut work Indian Lace Stoles

100% Cashmere Wool Shawls With Cut work Indian Laces

Sizes Are 100 X 200Cms And 70 X 200Cms

It Is A Combination Of Cashmere Wool With Cut work Indian Lace Combination.

Any Kinds Of Designs Or Combinations Can Be Made On The Order Basis.

It Is Also Called Cutwork Indian Laced Pashmina Shawls, Or Pashmina Shawls With Lace, Or Kashmir Pashmina With French Lace Or Cashmere Shawls With Indonesia Laces.

It Is A Example Of Creation Skill And Sense Of Humour.

We Simply Can Say Cashmere Wool Cut work Indian Lace Shawls Or 100% Cashmere Wool Lace Shawls.
100% Pashmina Wool Cutwork Indian Laces Shawls Of India.