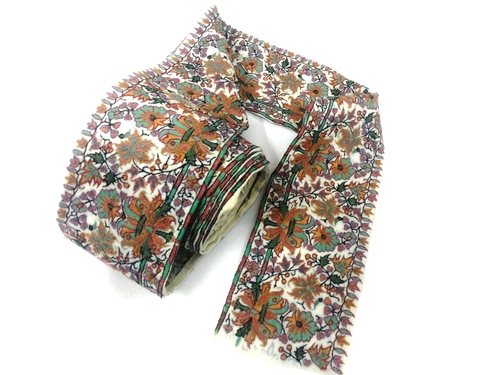 Pashmina needle work boarders/antique boarders
Product Code : PNWB-22
Product Description
These are pashmina shawls boarders 5 meter long one design.
You can make it in any dimension any metrages
All is handmade needle work, you can use in pashmina shawls, kurtis, suits, sarees and in jackets to make beautiful as a lace type.
These are all handmade and hand needle work of kashmir.
We usually used in shawls, stoles, mufflers , kurtis, sarees, jackets and in designed cloths and fabrics.
You can order it in any width and any running metreages one boarder take 15 to 20 days to make a 5 meter roles.
100% pashmina boarders, antique boarders , pashmina work boarders, needle work boarders.