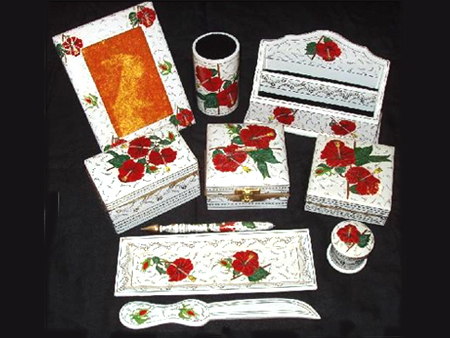 Office Set For Good Luck
Product Code : 02
Product Description
HERE,I DONT NEED TO TELL YOU WHAT IS THIS,
IT IS A MAGICAL FLOWER RED HIBUSCUS WHICH IS A GOOD LUCK FOR EVERY PERSON WHO IS HAVING OFFICE.
THIS ITEM IS A GOOD LUCK AND THIS FLOWER IS NOT A NORMAL FLOWER,IT HAS HAVING A MAGICAL POWER TO WHOM CAN DECORATE THEIR OFFICE WITH THIS COMPLETE OFFICE SET OF HIBUSCUS.
YOU CAN ALSO ORDER THIS FLOWER IN SEPARATELY IN ANYTHING.
PLEASE ENJOY THIS MAGICAL OFFICE SET IN YOUR OFFICE.