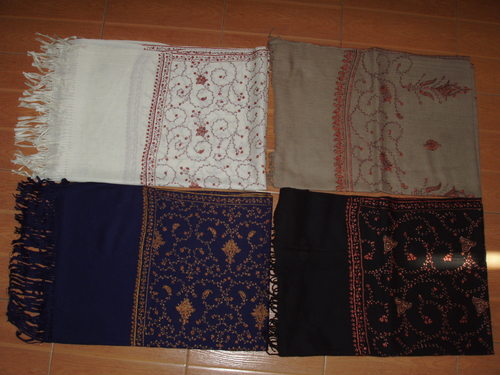 Needle work semi pashmina kashmiri stoles
Product Code : 8790012
Product Description
We have 5 items in semi pashmina of kashmir needle work embroideyr.
1) boarder needle work kashmiri just in boarders
2) designed boarders
3) net work light all over stoles
4) all over heavy work.
In all we have different designs colours and models.
It is called Needle work by hands of kashmiri artisians which is know as kashmiri needle work emboridery.