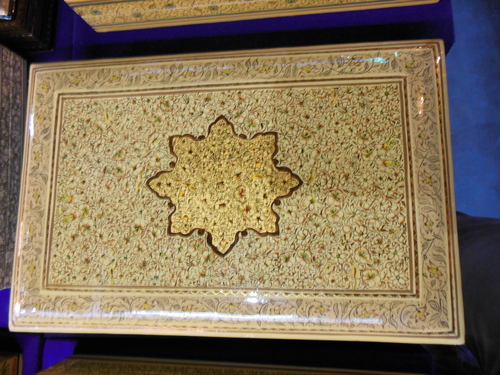 Miniture work in papier machie
Product Code : 814
Product Description
These are high quality boxes called miniture papier machie boxes sizes are available in varieties and in shapes
7 x 4 inches
9 x 6 inches
10 x 7 inches
12 x 16 inches
We have many different designs and sizes in this, One box is almosting taking 15 days to make.
These are high quality workmanship by the highly skillful artisians of india.
We usually sold on order basis but we kept stock on demands basis too.
You can give us your customised designs and colours.
We do all kinds of designs and colour combinations in these boxes of india.