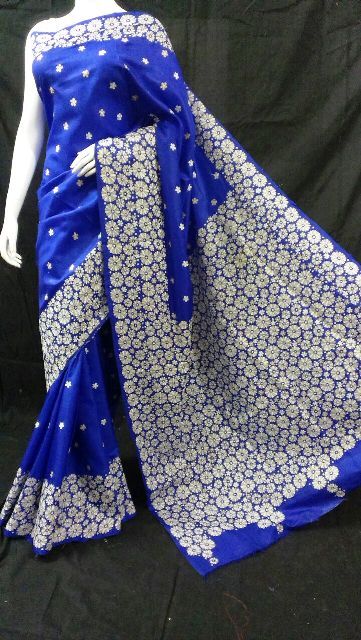 Kantha silk sarees
Product Code : KSS-TN4
Product Description
kantha silk sarees
tussar silk kantha embroidery sarees
kantha sarees ,kantha silk sarees, kantha embroidery sarees
kantha sarees
it is called kantha silk hand embroidery work of india
it is on 100% pure tussar silk sizes are 55 x 200cms, 70 x 200cms, 100 x 200cms 100 x 250metre.
it can be done on 100 x 100cms , 150 x 150cms, 200 x 200cms or in cushions covers 30 x 30cms , 40 x 40cms, 45 x 45cms.50 x 50cms
or on curtains.
We do it suits also and in sarees.
Now a days tops i mean blouses are very much famous in kantha hand work
We also produce running metrages in open lengths.
You can buy and can do it on your own taste work.
we have bed covers in single as well as in double also .
It is called silk kantha work of india or kantha hand needle work or needle work kantha on silk or silk kantha work of india
or hand needle work on tussar silk called kantha.