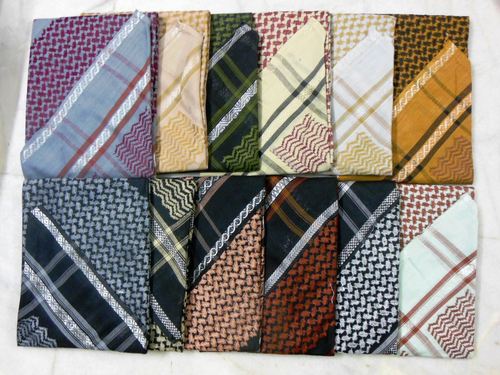 JACQUARD SHEMAGH ARAFATS
Product Code : JSA-01
Product Description
This is a traditional mens muslim scarfs of arabia called shemagh /yashmagh/keffiah/kaffiah/arafats .
These arafat is well derived from the Mr honoured Yassir arafat president ,he has been well know by yassir arafat.
It is also called muslim men scafs
We have many sizes 48 x 48 inches, 52 x 52 inches, 55 x 55 , 58 x 58 inches to 65 x 65 inches.
It is well know called shemaghs/ arafats/ yashmaghs of india
texture is polyster cotton viscose.