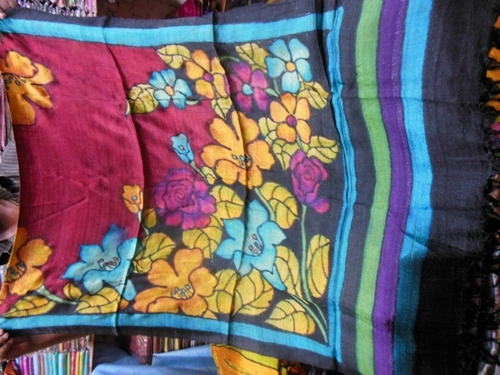 Hand painted tussar silk sarees
Product Code : 210CC
Product Description
Hand painted tussar silk sarees

100% fine tussar silk dupattas or 100% pure silk tussar shawls in hand made and hand painted by the skillful artisians of India
it is fully eco friendly and vegetable colours .
its size is 44 x 2.25metre long
100 x 200cms.

we can make it in 70 x 200cms and in 55 x 180cms too.
it 100% pure silk tussar shawls of India, 100% pure silk hand painted.
hand made hand painted shawls and scarfs from India.