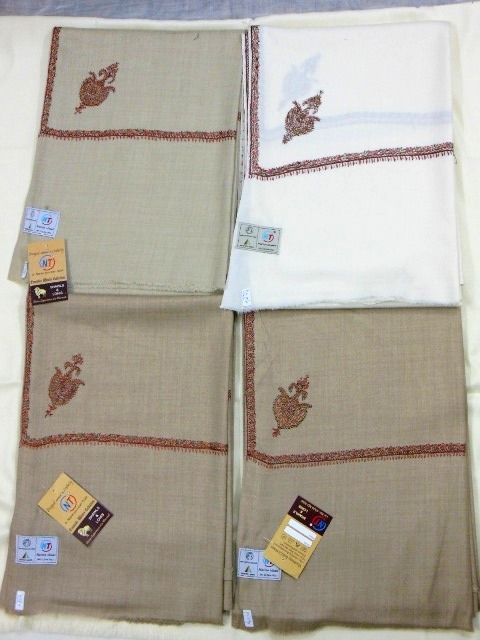 Gents cheaper shawls less expensive
Product Code : GCNWS04
Product Description
This item is semi pashmina 45 x 90inches gents shawls 100% purest .
Gents Less expensive shawls from in gents size is 45 x 90 inches which is 112.5 x 225cms
100% acrylic wool shawls and super soft lohi materials of india , very famous and every indian used to buy and feel the grace of indian traditional gents shawls
We have many materials like 100% pashmina, 100% wool, polyster , acrylic wool, cashmelon, ruffal and other semi pashmina materials of india
This all embroidery is done in kashmir valley only.
We do it in many sizes ladies 100 x 200cms
70 x 200cms, 55 x 180cms, 30 x 150cms, and yardages
It is also called as embroidery gents shawls of india,
Gents lohi embrodiery shawls of india strated
Gents embroidery cheaper shawls of india
Gents hand embrodiery shawls, gents needle work shawls, gents kashmiri embroidery shawls, gents acrylic embroidery shawls, gents woollen embroidery shawls
You can order as per your size design colour and material.