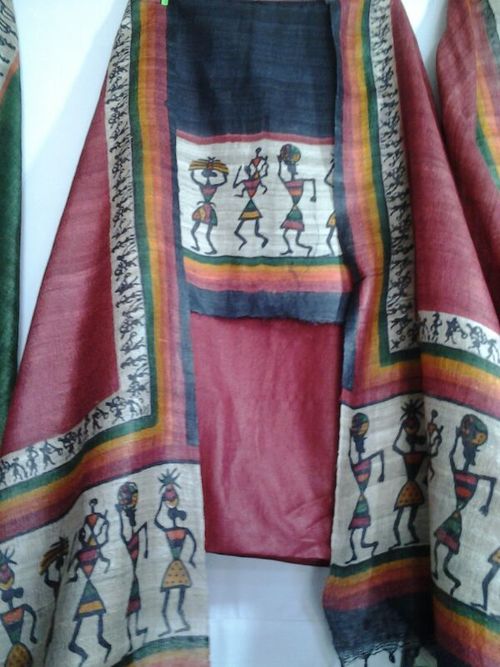 Fine tussar silk suits with worli prints
Product Code : 61S
Product Description
Here you are the 100% pure tussar thinnest and high quality fabric with hand block and hand done block prints
These are 3pcs suits top dupatta and chudidar 2.5 metre each total is 7.5 metre long a suit.
We have in another fabric too in the same material in thicker one which is called Gitcha tussar silk with hand made and hand block printed worli suits.
This is generally called tussar silk suits with hand block prints and the work is called Worli printings.
We have in sarees ,suites,dupattas, stoles and scarfs in this. Even we have runner metres fabric yardages with in roles way.
You can buy plain ones also,You can order on your colours choices.