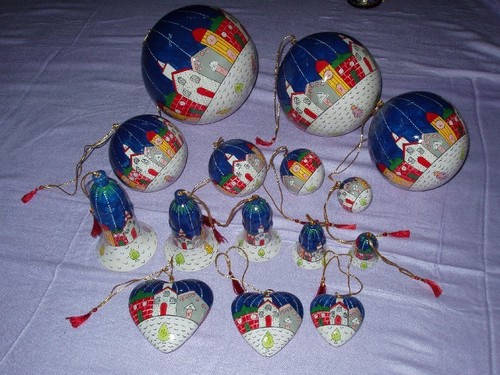 Christmas full set hangings
Product Code : 9999
Product Description
Papier machie hand made and hand painted of kashmir
They are available in all sizses from 1", 2",3",4",5",6',7",8",9",10" bells, balls and hearts.
You can get also other things in sets, stars, cresents, santas,shooting stars, hearts sets, snowflakes,candies,bunnies,etc.
Anything related to christmas hangings.
It is 100% papier machie of kashmir with hand made and handpainted of artistic artisians of kashmir.