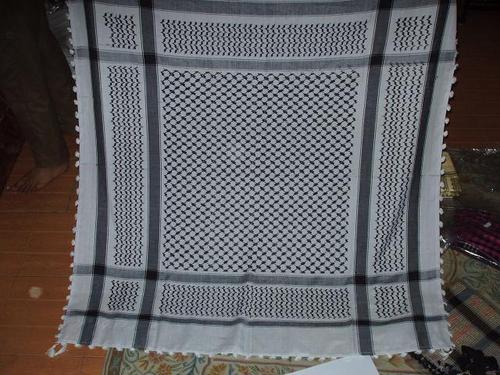 Arafat Scarf
Product Code : 39
Product Description
Arafat Scarf
Here is the real color design and the a beautiful piece of Yassir arafat.
You can judge here we are the luckiest people who wear this honoured hear gear Called Yassir arafat.
We are very happy to promote this item in every corners of the world in the name of Arafat.
People are called them in different names and sentences but it is A honoured Mr Yassir Arafat.
A symbol and a self honour for the whole Palestine and all muslim peoples of the world.
We thank you so much to Mr Yassir Arafat to wear this item from Years.
Wish you a very wonderful and Happy Yassir arafat.