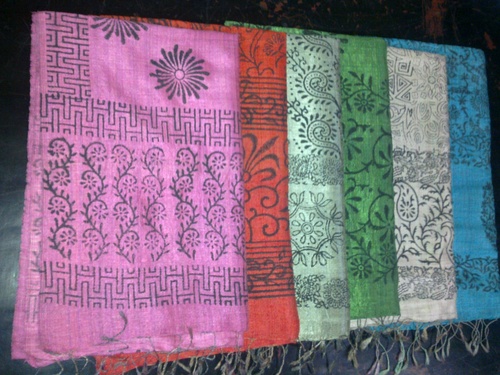 100% Silk hand blocks printed scarfs
Product Code : 32190
Product Description
It is 100% dupion pures silk with hand blocks printed.
100% Block printed silken scarfs.
size is 55 x 180cms , it is 100% handmade handspun and hand done with hand dyed scarfs in silk .
It is also called Block printed scarfs or hand Block printed scarfs or 100% silken printed blocks scarfs.
we can do it in all fabrics cotton, wool. silk, pashmina, acrylics ,polysters and in any kinds of fabrics of india.
The sizes can be 70 x 200cms, 100 x 200cms or 100 x 250cms.
Your all sizes are possible without any fail.