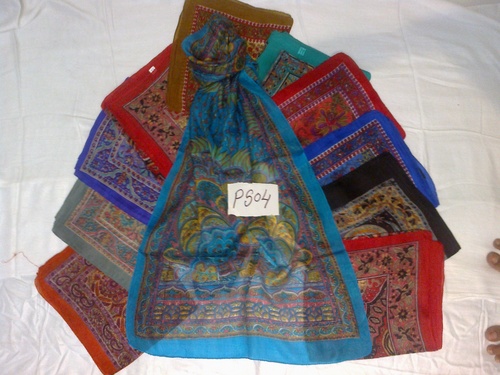 100% printed silk scarfs
Product Code : 2111
Product Description
Paisley printed silk scarfs 100% size is 50 x 175cms. Super soft and rich heritage of india.
It is also called royal look kings scarfs of india.
You can get in various colours and designs.
They are availabe in various colours sizes in florals , geometrical, digitals and in paisleys also
Stock is always available.
100% printed silk scarfs of india
Or paisley printed silk scarfs or digital printing silk scarfs, or Silk printed scarfs