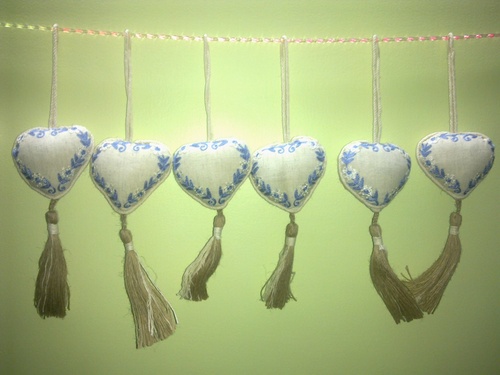 100% cotton heart hangings with embroidery
Product Code : 879000
Product Description
This is 100% cottton fabric with 100% cotton thread all over with cotton tussels mix jute with hand made embroidery .
This you can use for valentine ,christmas or in easter purpose.
It is100% hand made and hand embroidery of india.

Heart hangings 7.5cms .
We have stock of 2500pcs for the price of 1$ only.
Goods are ready to send.