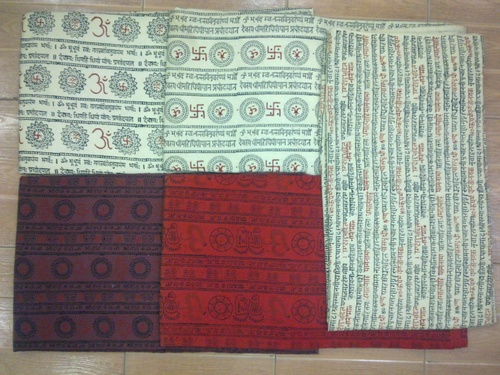 100% cotton hand block printed
Product Code : 9087
Product Description
Hand block printed on cotton.
It is called 100% cotton hand block prints .
available sizes will be in scarfs 1 x 2 metre, 70 x 200cms, 55 x 180cms and open yardages.
It means you can also order in yards or in metres by roles or by sizes as per your requirements
We are doing it in pastels colours in 2 colours, 3 colours, 4 colours and multi colours hand block prints.
There is plain blocks, wax printings, batik, kalamkari, and bhandhani block prints.
All are vegitalbe dyes,
Well know word is hand block printed cottons.
We can make in any fabric without any fail.
Stock is always avaible to send in any quantaties without any fail.