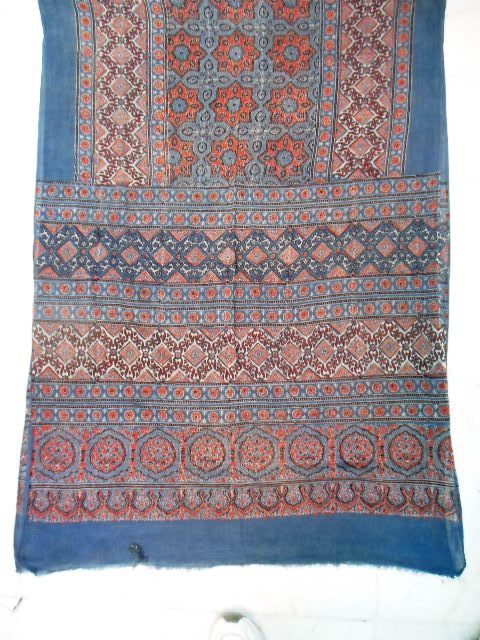 100% Cotton Ajraak Print Scarfs
Product Code : CAP2
Product Description
100% Cotton Ajraak Shawls Of India
Sizes are 100 x 200cms, 18 x 200cms with tussesl and without tussels.

you can make cushions, bedcovers, curtians, running roles ,cloths, decorations fabrics etc.


These shawls are ideal gifted by the vegans called vegetarians who cares for healthy livings.These shawls and full metreage fabric is made by natural dyes,block are by handmade with eco friendly on 100% pure cotton very light and dark ajrak combinations.

These designs are fully traditional which are extacted from the gods heaven earth from fruits and vegetables.

These designs has been hitorically copied from the Mughal emperiors in south east asia Ajrak (sindhi)in the name given from of wood block printed shawls and stoles with open metreages origion of sindh pakistan.

Ajraks are the main famous culture and traditonal art from the sindhi.

But migrated families are both in pakistan and in india it is reason this art is still alive in the hearts and souls of india and in pakistan.

100% Ajrak cotton scarfs,100% cotton ajraak cotton shawls for India.